We are Unmanned Aerial Systems Specialists
As a consultancy business, we keep up with the latest in Unmanned Aerial System technology.
UAS Services Australia (UASSA) is a UAS consulting, research and development company with international experience in operating Unmanned Aerial Systems. Our key focus is in the civilian, commercial, law enforcement and maritime industries. Our extensive international experience in a wide range of aircraft allows us to provide you with a package that best suits your requirements.  We are linked to the Superyacht industry and specialise in being able to provide information on the best UAVs/drones for superyacht security or just for fun. UASSA strives to provide you with the most up to date capabilities. What sets us apart from other unmanned companies is our staff. Our team is drawn from the leaders in their chosen fields. We are able to draw upon operational experts in UAV project management, counter terrorism, search and rescue and counter piracy. Having flown and researched aircraft in Europe, England, Canada and the United States as well as here in Australia we are able to pass on our wealth of knowledge.
Members of our team are located in Australia and Canada and are available as keynote speakers for conferences/events. With more than 800 UAV'S now commercially available how do you know the best aircraft for your needs?  Or, are you confused about the often misleading information available on the internet about UAV's?
"I met Peter (Blake) when he came to Saskatchewan, Canada on a tour to learn what we in the RCMP were doing with UAV's (Unmanned Aerial Vehicles) in policing.  I came to respect his knowledge and understanding of the use of UAV's and their potential uses in policing. Peter also gave us a great deal of information that he has learned and even made us look at a few uses of the UAV's not just in policing, but other ways they can be used to serve the public.
Peter is well respected not only by his own police department, but also by those that he has interacted with around the world. Those of us in the RCMP that use UAV's, have high regard and respect for Peter. We know that he can always be counted on to provide valuable insight and knowledge."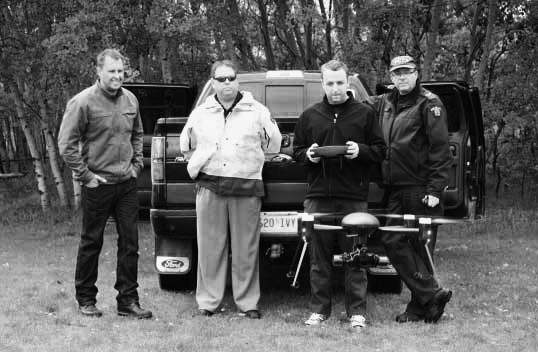 Test flight of a Draganfly X4 – ES  in Canada
L-T  Zenon Dragan, owner of Draganfly, David Domoney RCMP UAV Program and UASSA, Draganfly pilot, Doug Green, RCMP (First police officer to rescue anyone using a UAV)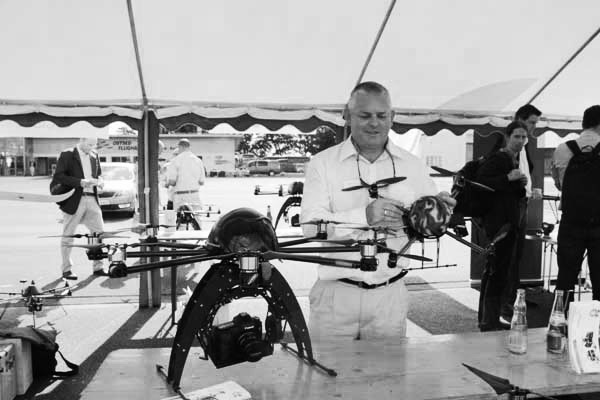 Director, Peter Blake, keeping up with the latest available UAS Systems overseas
Our team, based in both Australia and Canada are at the forefront of Unmanned Aerial Vehicle Technology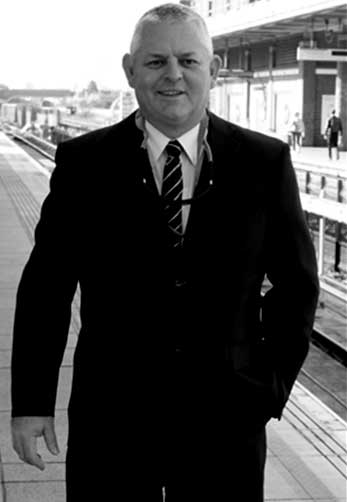 Peter Blake
Director
Peter Blake has 24 years of policing experience in Australia. He is a writer, researcher and author, the recipient of the National Medal and the Queensland Police Service Medal. Peter holds a Diploma in Public Safety and has been awarded a prestigious "Winston Churchill fellowship" for his research into the implementation of Unmanned Aerial Vehicles for use by Australian Police Services.   He has co-ordinated and commanded extensive land, sea and air searches in remote and treacherous locations.
Peter has studied Unmanned Aerial Systems and photogrammetry at Rostock University in Germany. He was a guest speaker at the 2013 DSEI conference on unmanned systems in London England.  He has studied UAS widely with British Police and the British Home Office.  In 2013 he travelled extensively through Canada where he studied with the Royal Canadian mounted Police. Peter has tested and flown a wide range of aircraft in Europe, Canada and the United States.    Peter has studied and flown small UAV'S with most of the largest manufactures in Europe, across Canada and the United States. Having attended the manufacturing facilities of many UAV producers he has gathered an extensive range of contacts including many in the superyacht industry. Read more about Peter at the Fellows Page of the Churchill Trust.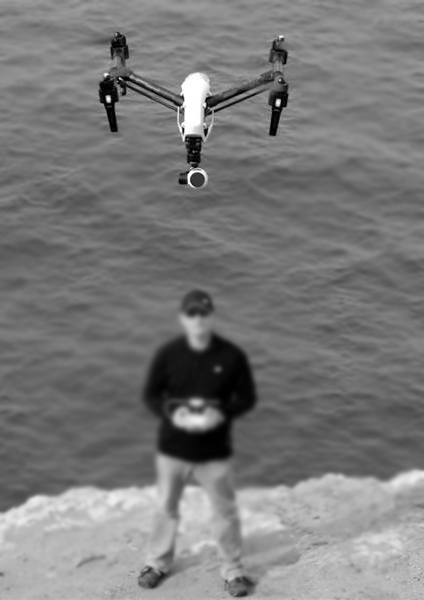 SENIOR NORTH AMERICAN CONSULTANT
Senior North American Consultant
Our
UASSA Senior North American Consultant
has 25 years of policing experience and is still a serving police officer.
He started the Unmanned Aerial System (UAS) Program for a national policing agency and is now in command of a fleet of nearly 70 UAV's. He has conducted extensive research and development on various UAS systems throughout Canada and the United States and provides comprehensive technical, regulatory and operational advice to police forces.
He has tested and flown a large number of UAS within Canada and the United States.
He has travelled extensively being a leading guest speaker at many events, including the Canadian Unmanned Systems Conference for the past three years. He also spoke at the Asia Police Conference in August of 2013 in Kuala Lumpur, Malaysia.
He is considered the subject matter expert in Canada for UAS in policing. He has hosted other police agencies from around the world to examine his UAS program including UASSA director Peter Blake.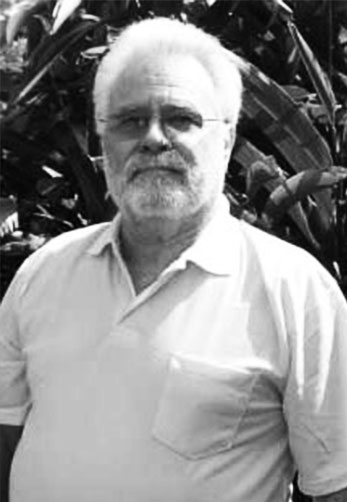 PETER GRAHAM
Senior Australian Consultant
Peter Graham
is our "go to" consultant when it comes down to the hard questions that require answers. Peter served with the Royal Australian Navy. He continues to play a key role in the Queensland search and rescue network with his expertise being called on by government agencies on a weekly basis.
Peter is the recipient of the National Medal and a bravery citation resulting from his efforts in the field. Peter has been funded to travel overseas and study the latest and best Unmanned Aerial systems and vehicles on offer. His research and hands on experience with so many UAV's and systems places him at the top of his field when it comes to assessing the right vehicle and application for any requirement in the field. He is at present heading up a project to assist several government departments with an Australian trial that will introduce them to a state of the art Unmanned Aerial System never before seen in Australia. His ability to analyse data and intelligence received from deployments is second to none. Peter specialises in power line inspections, video surveillance, tower or high rise structure inspections, agricultural applications, ocean and coastal dynamics, wildlife habitats, vegetation and land management, disaster management or sports events.

Timely Support
We pride ourselves on being able to identify the best solution for you, meeting your need and meeting your timeframe.

Innovative Ideas
Our team is at the forefront of  UAS and have travelled extensively to view what the world has to offer.

Advanced Technology
Our advice is based on the very latest in advances in UAV technology.  Only imagination is the limit to the use of UAVs.

Clear Communication
Our promise is that we will continue to support and keep clear, open and frank communication with you.
Please feel free to contact us through the web form on this page, or via phone or our email as provided below.
Address: 22 Minnie Street, Cairns
Phone: +61 (0) 428849010
Email: info[at]uasservicesaustralia.com